Canon Making Mirrorless Push
by Alex W.
The last year has seen the veterans of the DSLR world finally start making moves towards the growing mirrorless market. Nikon were the first to strike, announcing the Nikon Z7 last August before releasing in September. Canon followed suit a month later with the release of the Canon EOS R.
Both have continued to dip their toes into the mirrorless market, hoping that their fresh faced offerings can compete with Sony's commanding grip on the full frame mirrorless scene.
We brought you news of Nikon's plans recently, and now Canon have responded with announcements and rumours of their own.
Flagship Canon Mirrorless in the Making?
The Canon 1D X Mk II is the must-have Canon DSLR for sport and wildlife photographers around the globe, and an equivalent mirrorless option is thought to be in the making.
Rumours suggest that the wait for this beast could be shorter than expected, and it could arrive alongside another high end body as early as next year.
As you might have guessed, their other anticipated model is thought to be an equivalent of their high resolution monster, the Canon EOS 5DS R.
That's all we know for now, but it's certainly an exciting time to be watching if you're a Canon shooter.
And the Lenses to Match
A camera body is nothing without the lenses to match, and Canon Rumours are reporting that there are some top of the range options in the pipeline.
With the Olympic Games in Tokyo fast approaching, Canon are obviously pushing hard to get their mirrorless range up to the standard of professional sports photography.
They are thought to be working on two high end super telephoto lenses. First, the Canon RF 300mm f/2.8L IS USM, and then the RF 500mm f/4L IS USM.
These rumours surfacing at the same time as the reports of the Canon 1D X Mk II equivalent makes us think they're definitely aiming to have all these released in plenty of time for the Olympics next summer.
Read More…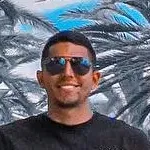 About Alex W.
Alex is the owner and lead writer for Click and Learn Photography. An avid landscape, equine, and pet photographer living and working in the beautiful Lake District, UK, Alex has had his work featured in a number of high profile publications, including the Take a View Landscape Photographer of the Year, Outdoor Photographer of the Year, and Amateur Photographer Magazine.
Thoughts on "Canon Making Mirrorless Push"