Two News SpyderX Tool Kits from Datacolor
by Alex W.
Datacolorare one of the leading brands when it comes to display calibration. It's an often-overlooked part of photography, but having a monitor calibrated to display accurate colours is absolutely vital when it comes to post-processing.
I would never be without a calibrated monitor when conducting any final edit on an image.
Read More: Beginners Guide to Adobe Lightroom
Now, Datacolor are back with two brand new tool kits for their leading photography tool – SpyderX Capture Pro and SpyderX Studio.
Let's do a quick rundown of the features included in both packages.
SpyderX Capture Pro
SpyderX Capture Pro is the ultimate color management tool kit for serious photographers & pros with all the essentials needed to precisely manage color from capture through editing in your workflow.
Spyder LensCal corrects autofocus for each camera and lens combination for fast, reliable, razor-sharp auto-focus performance.
SpyderX Elite – Datacolor's most accurate and fastest monitor calibrator.
SpyderX colour calibrator – Recently released display calibration tool, which is four times faster than their previous calibrators.
Spyder LensCal – Used for calibrating camera, lenses and DSLR components.
SypderCube – Tool for setting white balance and RAW conversion.
SpyderCheckr – Improved camera color calibration including software based HSL presets.
SpyderX Studio
SpyderX Studio is the essential, all-in-one suite of tools for serious and pro photographers seeking maximum control of their entire workflow from capture, to editing, to print.
SpyderX Elite is our fastest (4X faster), most accurate and easiest-to-use monitor calibration device, ever. It allows you to align seamlessly with monitor upgrades for screen types, resolutions and gamuts, plus updates like 64-bit technology.
SpyderX Elite – As above, Datacolor's best ever monitor calibrator.
SpyderCube – Set white balance and RAW conversion.
Spyder Print – Printer profiling based on ICC-standard for any printer/ink/paper combination.
As you can see, both the SpyderX Capture Pro and SpyderX Studio bring some exciting new tools for those photographers looking for the highest quality edits and prints available.
Having an accurate display is absolutely vital for any professional photographer producing images for clients, and these new tool kits can take your calibration game to another level.
Read More…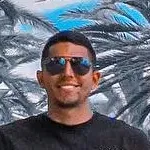 About Alex W.
Alex is the owner and lead writer for Click and Learn Photography. An avid landscape, equine, and pet photographer living and working in the beautiful Lake District, UK, Alex has had his work featured in a number of high profile publications, including the Take a View Landscape Photographer of the Year, Outdoor Photographer of the Year, and Amateur Photographer Magazine.
Thoughts on "Two News SpyderX Tool Kits from Datacolor"